This post may contain affiliate links. If you use these links to buy something we may earn a small commission. Thanks.
Every single one of the high calorie smoothies for weight gain are over 600 calories per serving. Most of them are closer to 800 and some are over 1,000 calories!
If you have a hard time gaining weight and building muscle, these weight gainer smoothies are the answer.
It can be tough to eat enough food to hit your calorie targets. You get full and have more digestive issues.
Smoothies are easy to chug and you can knock back a bunch of calories in minutes.
---
Tips for Making High Calorie Smoothies
I've been powerlifting for years and high calorie smoothies are always a staple when I'm trying to bulk up in offseason.
Here are some quick tips to help you learn how to make the weight gainer smoothies.
Use higher carb fruits – Picking the right fruit is an easy way to double your calories. Use higher carb fruits like bananas, mangos, and dates. You'll be able to get more calories per ounce of smoothie. This is the best way to make a smoothie sweeter as well!
Increase your serving size – The easiest way to eat higher calorie smoothies is just to drink more of them. It's super easy to drink an extra 4oz of smoothie and add 3-400 more calories.
Use higher calories liquids – If you want to make weight loss smoothies, the key is to avoid high calorie liquids like orange juice or whole milk. If you're trying to make high calorie smoothies, then this is your secret weapon.
Use high fiber greens – Adding greens to your smoothies won't increase the calories, but eating more fiber will help with digestion. If you want to consistently eat a high calorie surplus you need to keep the train moving… Adding some of our favorite colon cleansing smoothie recipes into your rotation can help!
Make a big batch – Meal prepping your smoothies so you always have one on hand in the fridge is essential. You can store your smoothies in the fridge for 2-3 days.
---
21 High Calorie Smoothies for Weight Gain
The peanut butter avocado smoothie is rich in protein, vitamins, and other essential minerals. It's a high-calorie smoothie recipe for people who want to put on some weight. Plus, the peanut butter and avocado combo make it delicious and so creamy. Try it out at least once; it's easy for everyone to make.
Peanut butter is one of our favorite tips to make a smoothie thicker!
When you don't have time for breakfast, a creamy peanut butter banana smoothie comes to the rescue. This smoothie isn't just perfect for people who work out but it's also good for anyone who wants to gain weight.
The combo of peanut butter and banana is great for making smoothies smooth.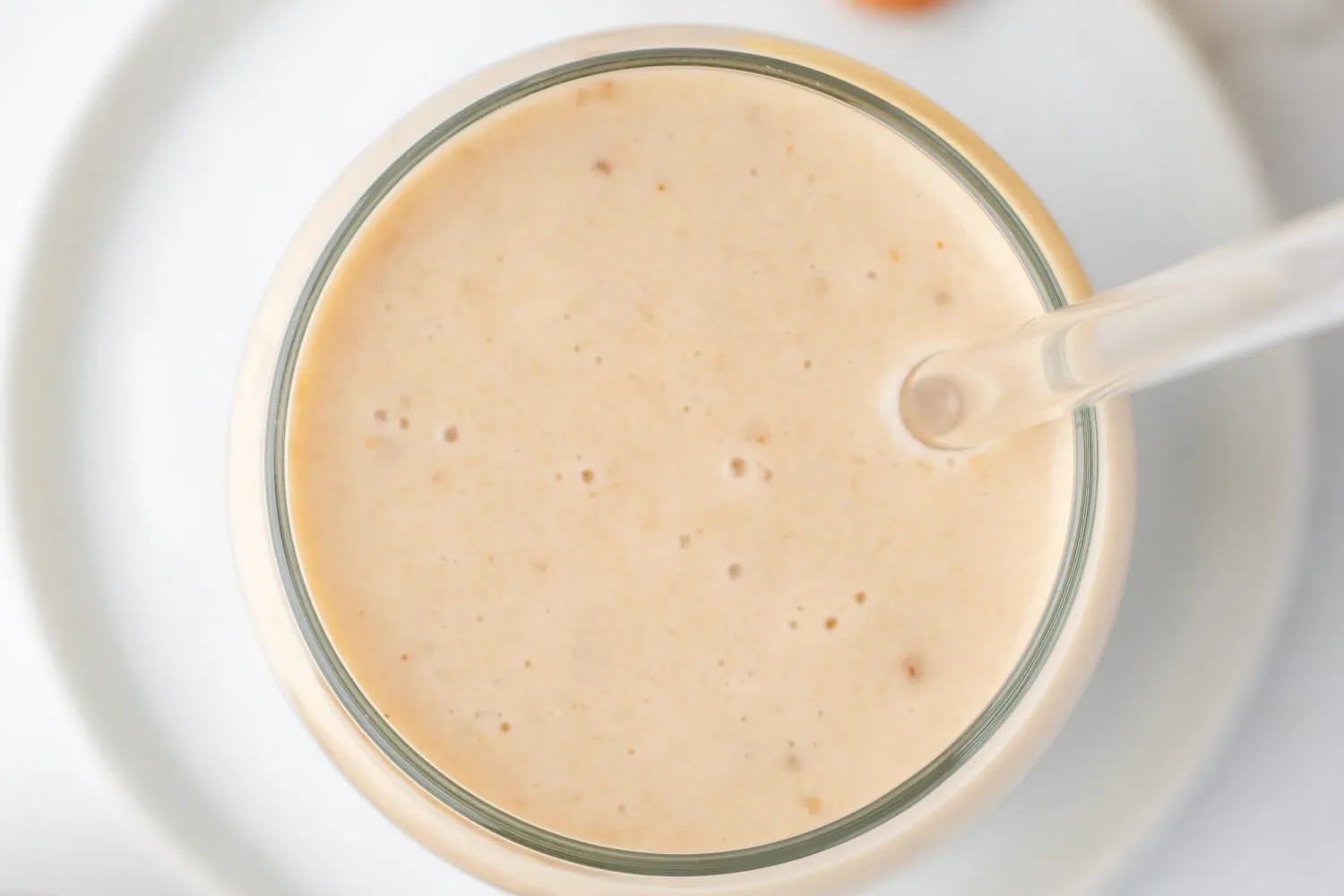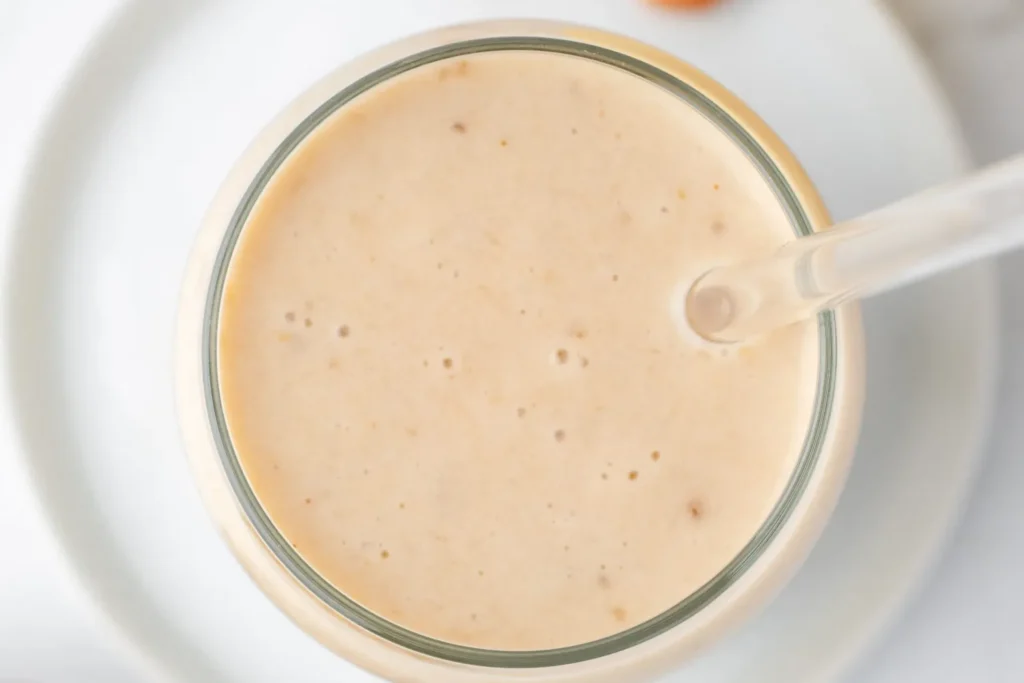 Strawberries and bananas would make any smoothie recipe irresistible. It's one of the best weight gain smoothies if you love strawberries and bananas. Since it's a gluten-free, delicious, and thick smoothie recipe, it's best for those who avoid dairy products. Give it a go if you haven't tried it yet.
Do you want to try a new blueberry smoothie for a change? Blend up this easy-to-make blueberry protein smoothie that provides healthy fats to the body. It's a high calories smoothie recipe with blueberries, oat milk, banana, yogurt, and more. Not only is this smoothie flavorful, but it's also healthy.
Oat milk is one of the best liquids for smoothies because it helps give the smoothie a creamy texture!
This recipe is the golden key to gaining weight. It's packed with a lot of healthy fats and fruits to keep you full for a very long time.
The main ingredients include coconut milk, raisins, peanut butter, bananas, and spinach. If you're looking for a high-calorie, homemade weight gain smoothie that is cheap and easy to make, try this one.
Gaining weight must not be boring at all. Make a jar of this creamy, delicious, and high calories chocolate smoothie to boost your energy and get going.
It's a perfect weight gain smoothie with tasty ingredients such as coconut milk, banana, cocoa powder, protein powder, dates, and a few others. Feel free to put additional ingredients if required.
We all need a high-calorie smoothie after hitting the gym or getting home from the morning run. A glass of thick and creamy oat smoothie would be a quick fix.
Add milk, oats, honey, banana, berries, peanut butter, olive oil, cinnamon, and a few other ingredients in the blender and prepare a glass of the best weight gain smoothie.
Pineapple and banana make the best combo! This is basically a pina colada in smoothie form and a tad healthier. The pineapple banana smoothie is a delicious drink made with just a few ingredients, such as pineapple, banana, plain yogurt, chia seeds, and coconut water.
So make a tasty smoothie jar full of protein, vitamins, and flavors before going to work or after the workout.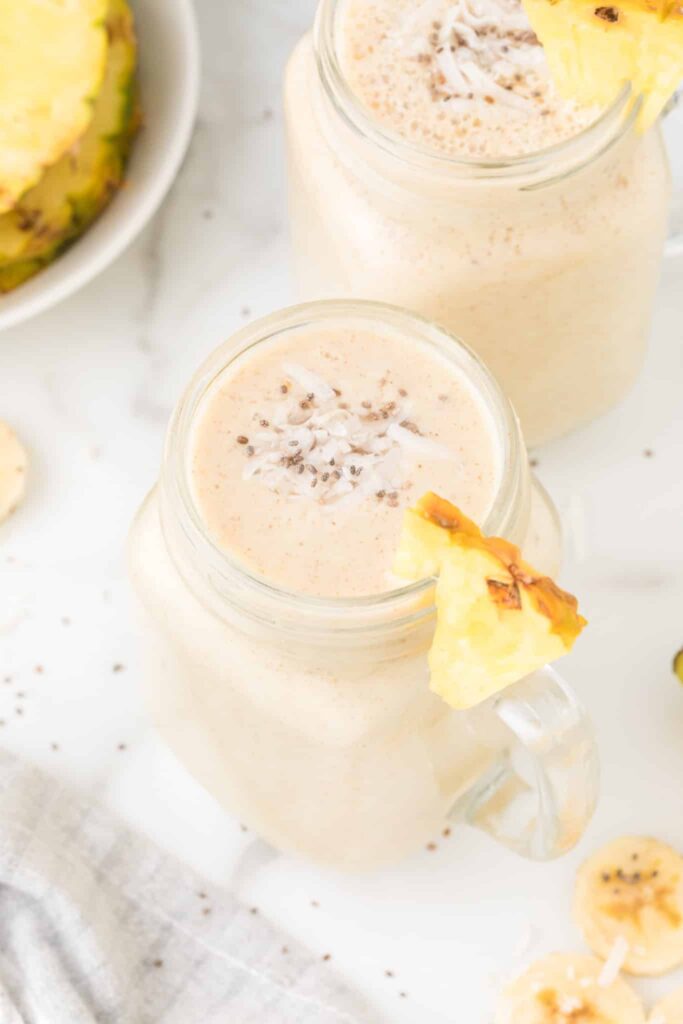 A jar of this rich-flavored smoothie is all you need to kick-start your day. This blueberry avocado smoothie is high protein and loaded with healthy fats that the body needs to stay fit and active. The ingredients include blueberries, avocados, protein powder, and milk.
Blend them until smooth and enjoy the blueberry-dominant flavor smoothie.
It's one of the best high-calorie smoothie recipes for gaining weight. It's easy to make, tasty, and full of protein. The main ingredients are dark chocolate, almond butter, protein powder, and whole milk. A quick tip is to melt the chocolate in the microwave before putting it in the blender.
Enjoy the chocolatey smoothie after your 9-to-5 and spend quality time with your family.
This yogurt free smoothie is mouth-watering and delicious for people who want to gain weight but also want a dairy-free and paleo recipe. The frozen cherries, cocoa powder, vanilla extract, coconut milk, and maple syrup make it a high protein smoothie full of flavor. An optional ingredient is cauliflower that is high in fiber which boosts the health benefits.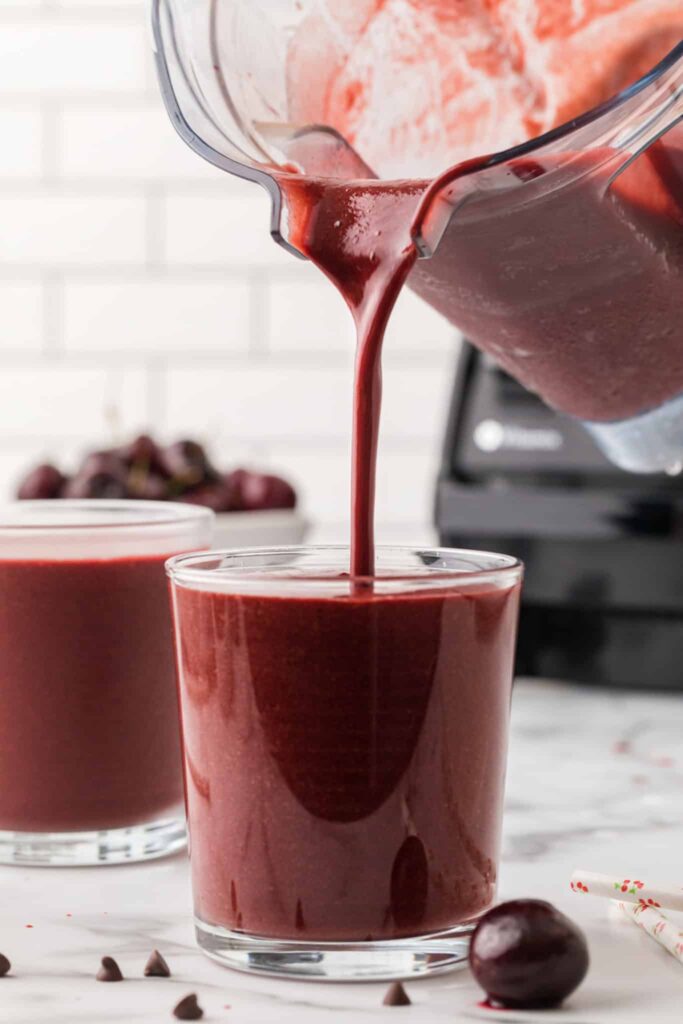 It's a flavorful and thick smoothie recipe that contains several high-protein ingredients such as chocolate, peanut butter, banana, and whole milk. Furthermore, you could add protein powder or cocoa powder to boost the creamy taste and thickness.
It's cheap and easy to make when leaving for work or just getting home right after an outdoor sports session.
Unlike other smoothie recipes, this one is not named after the main ingredients. Instead, it is known as the "weight gain protein shake." It's an easy-to-make smoothie and contains a good combination of protein, carbohydrates, and fats that help gain weight.
The ingredients of this weight gain protein shake are almond or dairy milk, greek yogurt, frozen cherries, vanilla protein powder, peanut butter, and cocoa powder.
The avocado banana smoothie is a perfect recipe that provides healthy fats, creamy texture, and delicious taste. This weight gain smoothie has everything you have been looking for in a smoothie. Blend avocado, banana, coconut milk, nuts, and protein powder for this creamy smoothie. Additionally, you could add mango for extra thickness.
A vanilla protein shake is a flavorful, creamy, and delicious smoothie to gain weight. The main ingredients are protein powder, cashew milk, raw cashew, vanilla flavoring, and dates. However, add optional ingredients such as bananas to increase thickness and flavor. Avoid using sugar or any other sweetener.
It's a high protein smoothie with rich flavor thanks to the oats and vanilla powder. Chia seeds are a good source of protein, fiber, and healthy fats. Plus, they can add a nutty flavor to this weight gain smoothie. Additionally, you could add whole milk and cashew nut butter for extra flavor.
Whole milk is the best milk for smoothies if you're trying to bulk up.
Avocado berry smoothie is high in antioxidants which helps you keep going through the day. Avocado is a good source of healthy fats and protein, and it can more of a creamy texture to the smoothie.
The berries provide a burst of flavor and antioxidants. Other ingredients include greek yogurt, almond milk, chia seeds, and cinnamon. This is one of our favorite high protein smoothies without protein powder!
Dark berry protein smoothie provides a well-balanced combination of all necessary protein, carbs, and healthy fats to gain weight. The dark berries add a rich juicy flavor as well as antioxidants. The protein powder can help to build and repair muscle tissue.
Other ingredients such as almond milk, soaked chia seeds, and coconut water can improve taste and texture.
Dates are a great source of protein, carbs, potassium, and magnesium. Plus, dates are a natural sweetener that can add a caramel-like flavor, while cinnamon can add a warm and spicy flavor to a weight gain smoothie recipe.
This high-protein smoothie is packed with 16 essential vitamins and minerals that boost the immune system. It's a perfect weight gain smoothie recipe for someone looking for a gluten-free, nut-free, vegan, paleo, and raw whole fruit smoothie.
This creamy breakfast weight gain smoothie full of protein, healthy fats, and vitamins is all you need to increase your calorie intake and gain weight.
It contains high-calorie ingredients such as oatmeal, vanilla powder, greek yogurt, whole milk, coconut oil, banana, and almond butter. It's good for meal prepping on a budget.
It's a perfect weight gain shake, especially for skinny kids who need to gain weight. It has a solid amount of protein, fat, and calories for kids to grow healthier and stay active. It has only a few ingredients like whole dairy milk, cocoa powder, banana, greek yogurt, protein powder, and honey.
Serve this one for your kids if they need some extra calories!
---
Common Questions About Weight Gainer Smoothies
What smoothie is best for weight gain?
The best smoothies for weight gain are loaded with bananas, peanut butter, whole milk, and protein powder. This will easily be over 800 calories and could be over 1000 if you put in enough PB.
Will drinking smoothies help gain weight?
Drinking smoothies is a great way to gain healthy weight. They are loaded with healthy vitamins and will help you not only eat enough calories, but you'll be doubling down on great micronutrients. Smoothies are also great for digestion which will help you sustain a high calorie diet.
What can I add to my smoothie to increase calories?
The best foods to add to your smoothie to increase calories are: whole milk, oats, peanut butter, bananas, dates, and mangos.