This post may contain affiliate links. If you use these links to buy something we may earn a small commission. Thanks.
Sticking to a healthy diet is tough. Nothing is worse than choking down bland food meal after meal. Smoothies can be a great way to enjoy healthy food.
If your smoothies have been a bit boring lately, I'm here to help. I've been making smoothies every day for a couple of years now.
I've got a list of 9 healthy ways to make a smoothie sweeter. You'll be able to get all the health benefits of smoothies with great taste. If you're trying to figure out how to sweeten a smoothie, this list is perfect for you.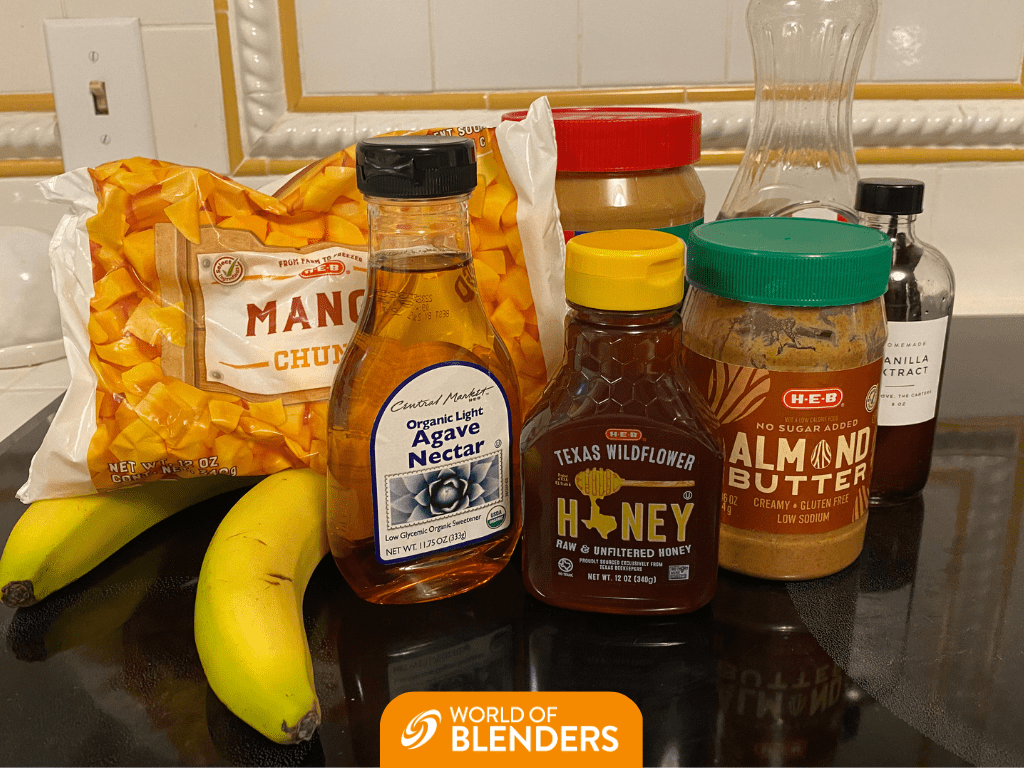 ---
Low Calorie Ways to Sweeten a Smoothie
When you're used to consuming a lot of sugar, it can take a little while for your palate to adjust to a less-sweet spectrum of flavors. Here are 4 ways to sweeten a smoothie without sugar. You can get all the benefits of smoothies without the carbs!
1. Stevia – An all-natural sweetener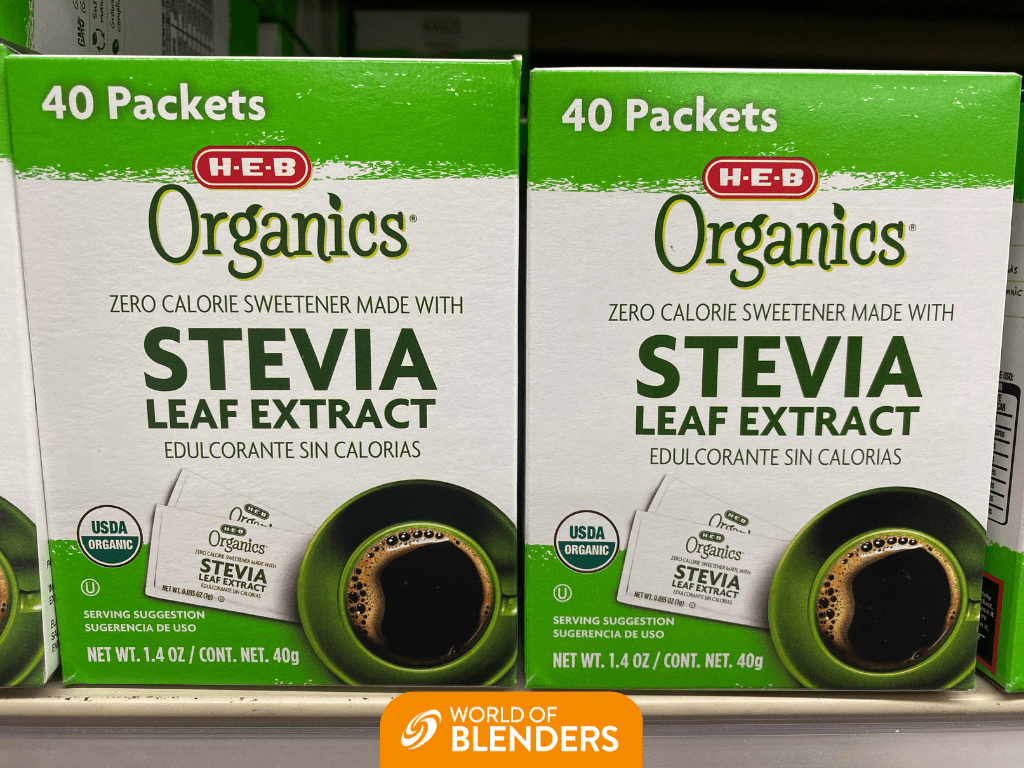 If you find that the latest smoothie recipes aren't as appealing as you'd hoped, you could try adding a natural low-calorie sweetener to make your next concoction taste a little more candied.
Stevia is a very popular natural low-calorie sweetener. It is extracted from a South American plant called Stevia Rebaudiana. The compounds in the leaves of this plant taste hundreds of times sweeter than sugar, so they are easily used to create a table sweetener that is virtually calorie-free.
Stevia is a popular ingredient in our list of low sugar smoothie recipes!
How to use it in a smoothie: Use 1 packet of Stevia (or 1/2 gram) per smoothie serving.
2. Kombucha – A low calorie liquid option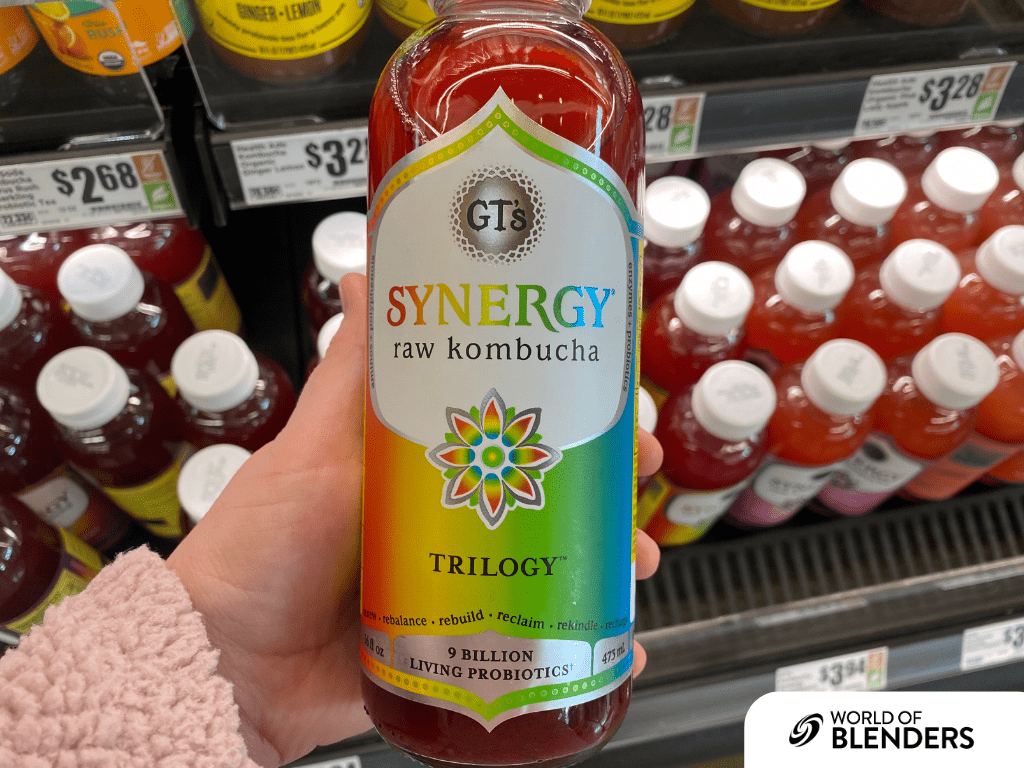 While not entirely calorie-free, kombucha is usually far lower in calories than fruit juice and offers a powerful boost to your smoothie in the form of healthy probiotics. This trendy drink is usually slightly fizzy from the carbon dioxide caused by fermentation, making it a great base for green smoothies and red berry smoothies. Kombucha is a popular ingredient in some of our colon cleansing smoothie recipes because of the probiotics!
One downside of kombucha is that it can make a smoothie foamy or it might cause your smoothie to separate more easily.
Kombucha is a type of tea that has been fermented and contains probiotics which are handy for supporting the microbiome and gut health. It is also high in antioxidants, making it a smart addition to any wellness regime.
Kombucha can help your smoothies last in the fridge for an extra couple of days!
How to use it in a smoothie: You can use the kombucha as your liquid base (a little less than 1 cup of liquid per serving of smoothie) or add it in after blending if you want to drink more of the fermentation bubbles.
You can also use one of our recommended non-dairy milks for smoothies if you want something different!
3. Vanilla Extract
Even though vanilla extract is not actually sweetened, its classic ice cream flavor can really trick us into thinking that a smoothie tastes sweeter. We put vanilla extract in almost all of our smoothies because it's just so good and so low in calories!
Highly concentrated vanilla extract is made with vanilla pods, ethanol, and water. It's perfect for adding to milk-based smoothies to give them a treat-like lift, and very economical because only a few drops are required.
Vanilla extract is a great way to sweeten a smoothie without adding calories! That's why it's a popular ingredient in our list of NutriBullet weight loss smoothies and our keto smoothie recipes!
How to use it in a smoothie: Add 1/2 teaspoon for each serving of smoothie.
4. Low carb protein powder
Protein supplements are all the rage these days, as consumers strive to maximize the results of their workouts and achieve greater well-being. Many protein powder supplements are enhanced with low-calorie flavorings such as decadent chocolate brownie, vanilla ice cream, strawberry, cookies and cream, and even cookie dough!
You can really get creative with choosing a sweet protein powder addition to sweeten any smoothie recipe.
If you end up making a smoothie recipe without yogurt, adding protein powder can help increase the protein intake!
If you like the idea of increasing protein in smoothies while claiming some of your five-a-day, why not add a protein powder to your next smoothie blend? Protein powder is also one of our favorite ways to make a smoothie thicker!
How to use it in a smoothie: Add one scoop of protein powder per serving of smoothie, or follow the serving instructions per the protein powder container.
---
All Natural Ways to Make a Smoothie Sweeter
The low calorie options are great for making cheap weight loss smoothies.
If lower calories is isn't a concern for you, but being natural is – we've got you covered. Here are five all natural sweeteners for smoothies that you can use to make a smoothie sweeter.
5. Sweeter Fruits – Strawberries, bananas, mango, pineapple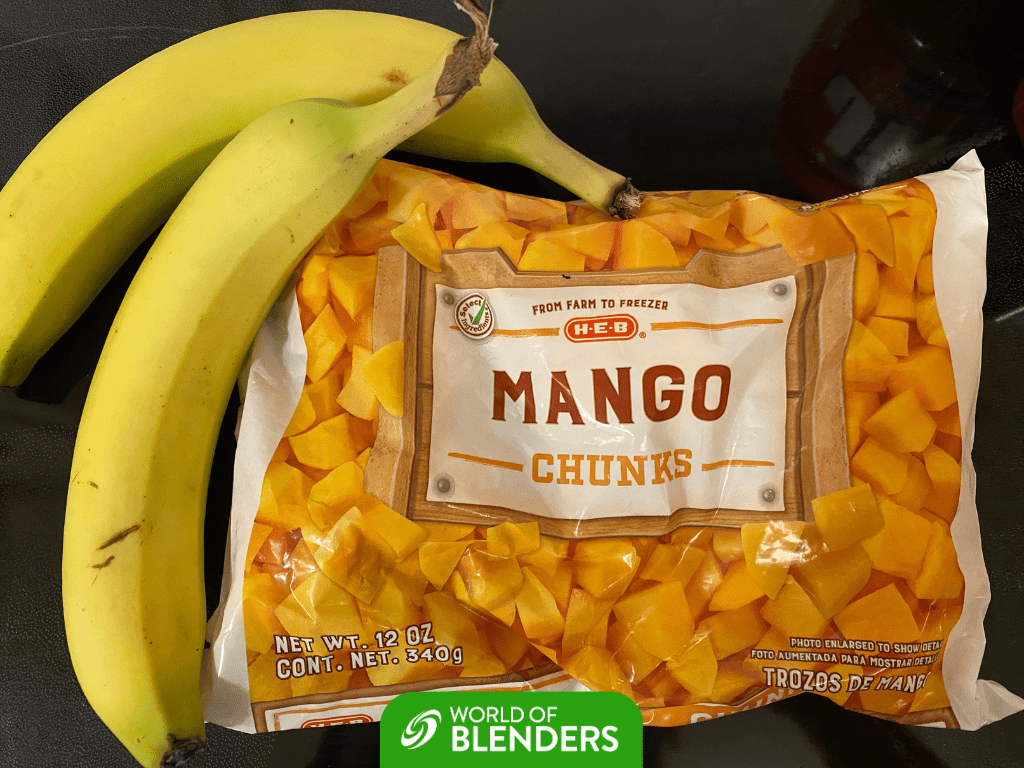 Because many fruits are rich in vitamins, naturally low in calories, and very sweet tasting, they are perfect for making smoothies sweeter while staying healthy.
Strawberries, bananas, mangoes, and pineapples are excellent options, while dried fruits such as dates or prunes can also be used to sweeten smoothies. If you don't have any bananas, check out our list of banana substitutes for smoothies!
How to use it in a smoothie: Use about 1 cup of fruit listed above with the rest of your smoothie ingredients.
6. Honey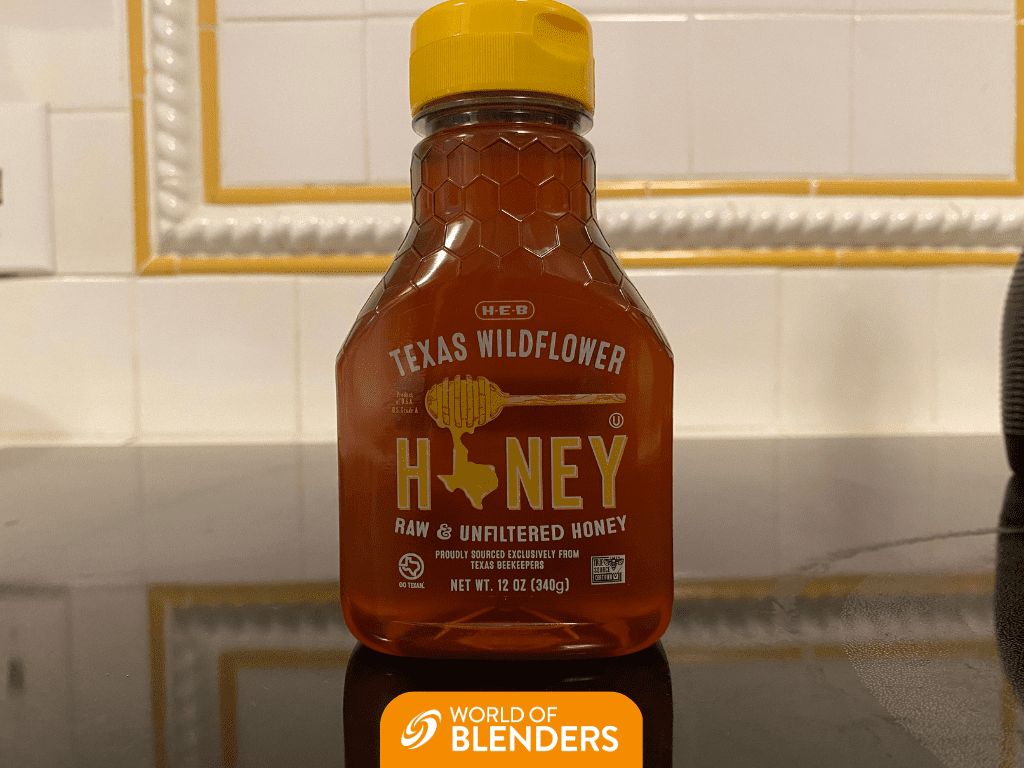 While similar to sugar in lots of ways, honey does offer some enticing additional benefits such as being rich in health-promoting polyphenols and antioxidants.
For the healthiest of honeys, look for those that are minimally filtered, raw, and locally sourced, or try using Manuka Honey to hit your superfood quota too.
Honey is one of our favorite ways to make a smoothie sweeter because it's natural and if you buy local honey it can even help with allergies!
How to use it in a smoothie: Add 1 tsp of honey per serving of smoothie.
7. Nut Butter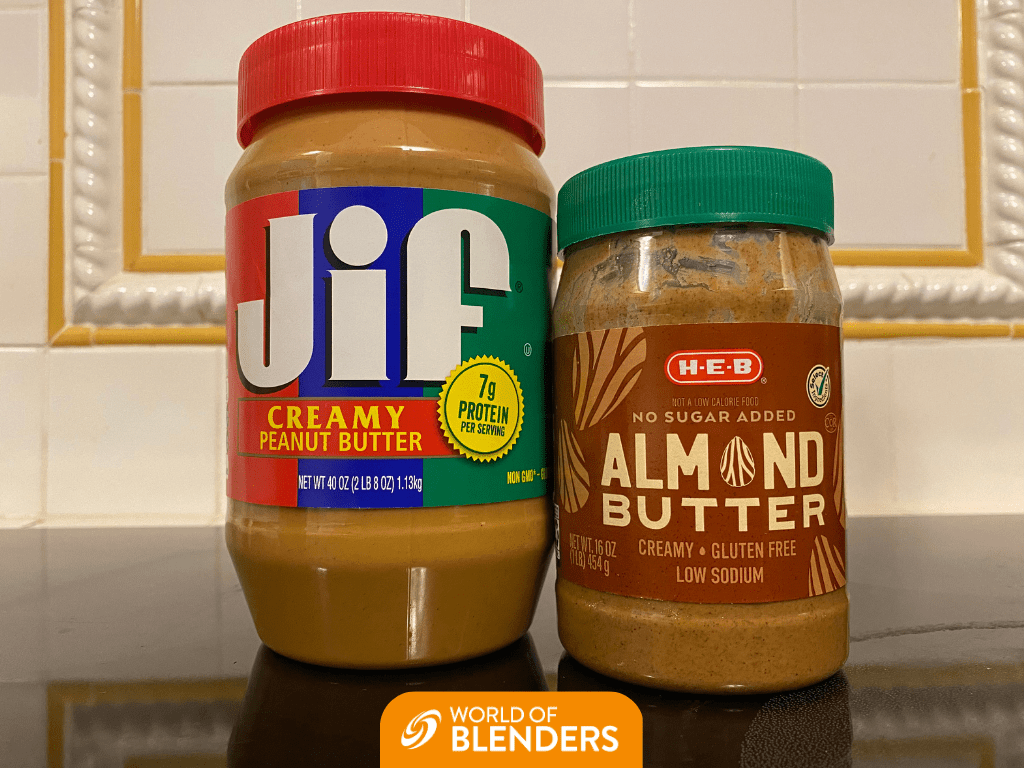 Not only are nuts a source of protein and healthy fat, they are also naturally slightly sweet tasting, which makes them a perfect addition to many types of smoothies. It won't make your smoothie "sweet" per say but it will definitely add flavor!
Popular types of nut butter include peanut butter, almond butter, cashew butter, and mixed nut butters like Nutt-Zo. Peanut butter can also be used to make a smoothie creamier!
How to use it in a smoothie: Add a tablespoon of nut butter per serving of smoothie. This will help make your smoothie smoother!
8. Agave Syrup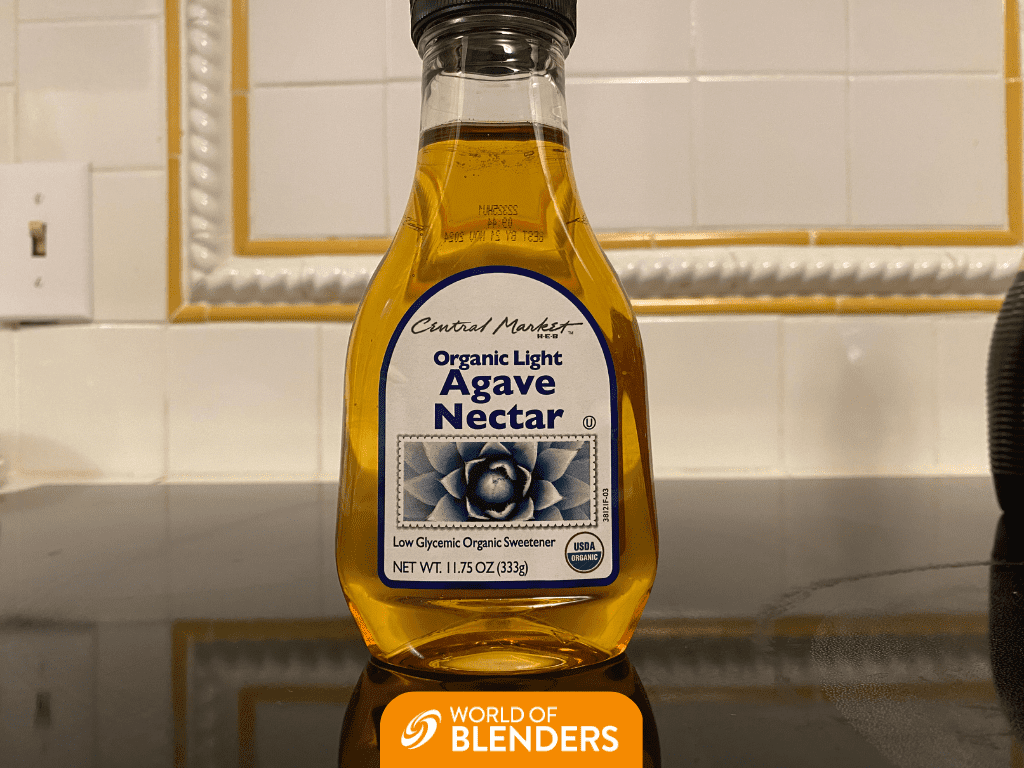 Serving as another natural alternative to sugar, Agave syrup comes from a plant of the same name, native to the Americas.
While it packs a significant number of calories, Agave syrup is sweeter so you don't need to use quite as much. It is also lower on the glycemic index—so won't trigger an insulin spike in the way that sugar does—and is an ideal vegan alternative to honey.
How to use it in a smoothie: Add a teaspoon of agave syrup per serving of smoothie.
9. Natural Fruit Juice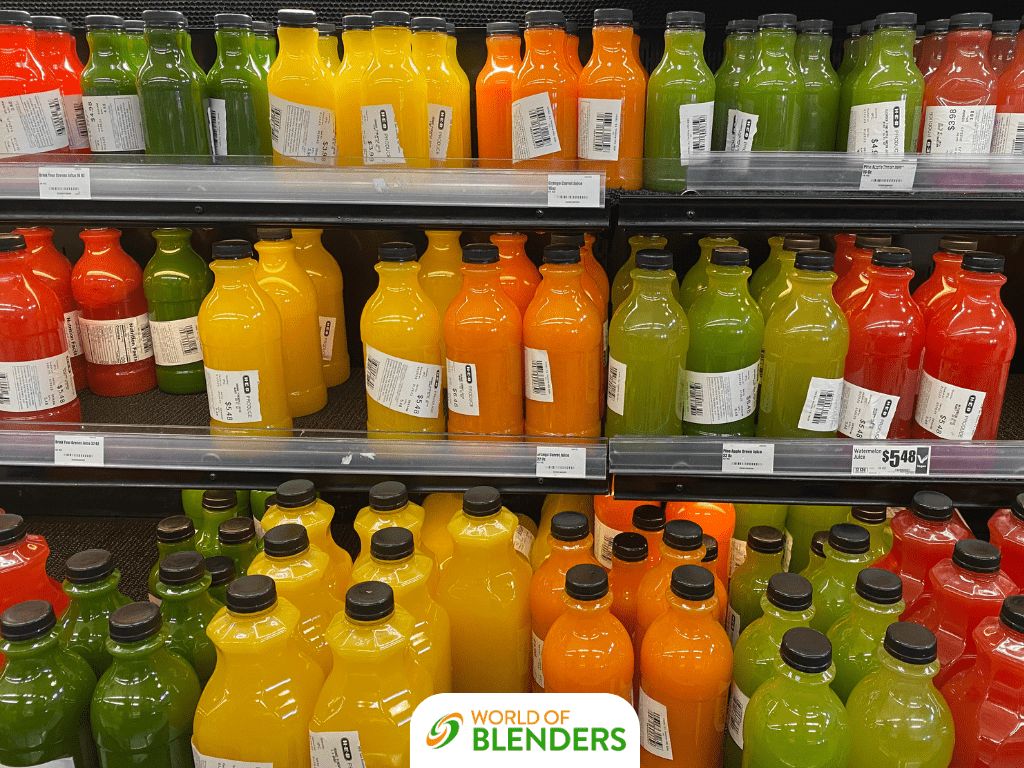 If your green smoothies are simply too tart, you can explore using fruit juice as a base to use with savory ingredients like beetroot, ginger, celery, and spinach. Natural juice is one of the best liquids for making smoothies!
Fruit juices do contribute to a more high calorie smoothie, but they also come with the same vitamins and antioxidants as their fruity sources.
If you don't want to use juice, you can also make a smoothie with water. If you choose to use water instead, you can use the other sweetening ideas from above. Juice is one of the best ways to make a smoothie thinner!
How to use it in a smoothie: Use 1 cup of natural fruit juice to replace the liquid base in your smoothie recipe.