This post may contain affiliate links. If you use these links to buy something we may earn a small commission. Thanks.
Trying to lose some weight or get in shape? This list of 20+ cheap smoothies for weight loss are the answer. Every single one of these smoothie ideas are healthy, easy to make, and affordable.
The key to making cheap smoothies is to buy fruit in season, buy frozen, and use more affordable fruit choices like bananas and strawberries paired with lots of veggies like spinach.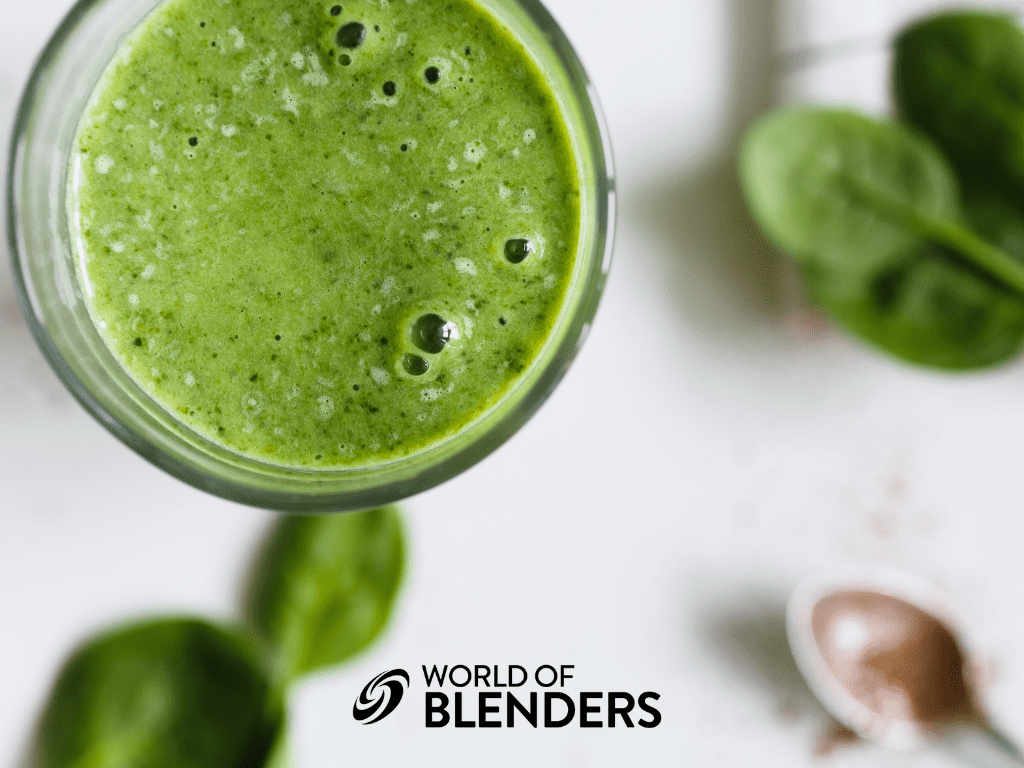 ---
21 Cheap Smoothies for Weight Loss
If you're in a hurry and don't have time to make smoothies every day you can prep a big batch! Based on our research and testing, smoothies last 2-3 days in the fridge.
If you need a new blender, check out our list of the best blenders for frozen fruit smoothies.
Have you tried beets in a while? Why not try beets in a smoothie mixed with fruit.
Beets are high in folate, potassium, and fiber, to name a few, making them excellent for your health (and making this a great option if you're looking for a weight loss smoothie for breastfeeding)!
They're also high in vitamin C, which is good to keep you healthy and help fight off sickness – that's why they're one of the best veggies for smoothies!
These orange smoothies are a great immune-boosting option! The orange and banana makes for a great flavor combo and the greek yogurt gives it a higher protein content than most smoothies.
If you don't have any yogurt, try using one of our yogurt substitutes for smoothies.
Oranges and bananas are some of the cheapest fruits you can get so this is definitely a budget friendly smoothie option! Bananas are also a must-use ingredient if you want to make a smoothie creamier!
A lot of people don't realize how much inflammation in different parts of your body can affect your weight loss efforts. Mixing a smoothie like this in once in a while is a great way to make sure that the inside of your body is getting the attention it needs to keep working in tip-top shape, too!
This one is also on our list of NutriBullet weight loss smoothies!
Mixing vegetables in with your smoothie is an excellent option – the only thing better than a super healthy smoothie for breakfast is one that helps you get those pesky vegetables out of the way sooner!!
This simple smoothie has just 5 ingredients. It is a little higher in calories, but worth it with all the healthy ingredients.
This is the perfect choice for seeing excellent results not just in weight loss, but in overall health improvement.
There's a reason people always think "eat grapefruit for breakfast" when they think of diets and weight loss.
Here's a MUCH better (tastier!) way to do the same thing with an easy to make smoothie! Grapefruit is also a super healthy way to sweeten a smoothie naturally!
Recently, I have been loving ginger! Interestingly, it's a natural appetite suppressant, which means it will help curb your appetite and make you feel fuller longer, making this recipe just about the perfect, filling weight loss smoothie!
This one is also on our list of colon cleansing smoothie ideas!
I feel like this is the PERFECT smoothie recipe for fall — I'll be craving my favorite Pumpkin Spice Latte but it's SO full of sugary calories! This recipe would be ideal for getting my pumpkin fix on, but still putting weight loss and health first!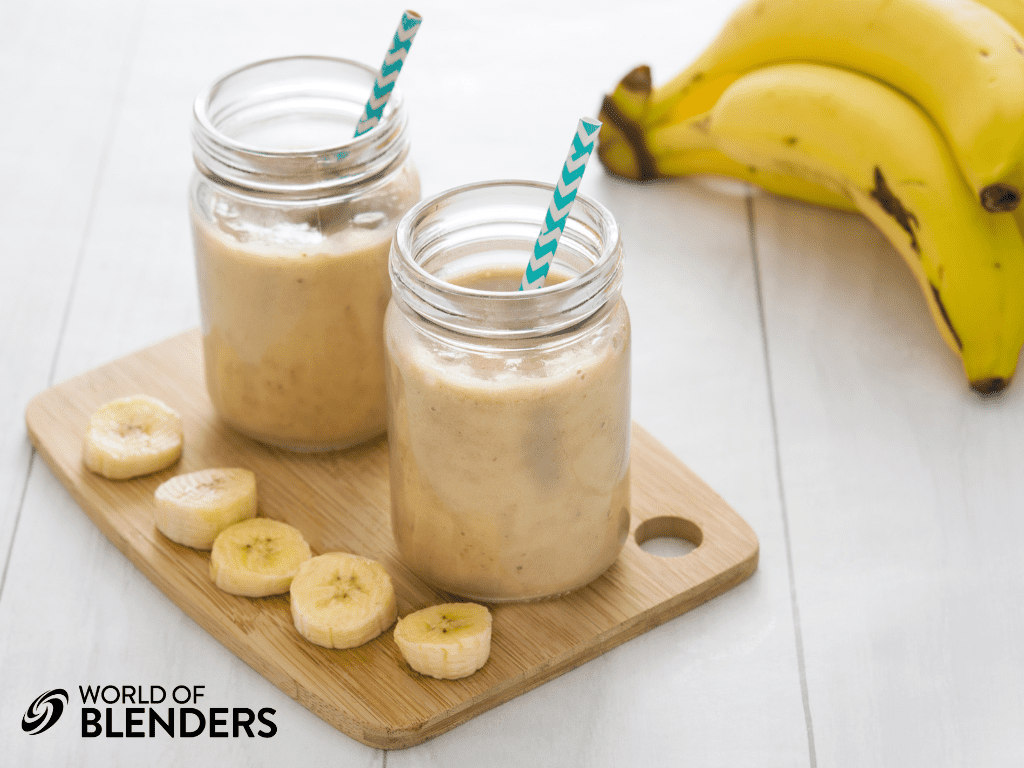 I feel like this might be just about the most ideal weight loss smoothie recipe ever — it's super simple to make, it's got the perfect taste and texture, and it uses ingredients that are SO affordable, no matter the time of year! (Let's face it — berry smoothies are delicious but berries are definitely expensive!)
I love that you can feel like you're already on that tropical vacation that you're trying to slim down for….while you're still working on slimming down!
Mix this smoothie into your weekly smoothie menu so you get a tasty little dose of extra motivation to lose weight before your next vacation!
People go crazy for a good detox program, and with good reason — it works! The only problem with most of the detox programs is that they focus more on results than on the actual health value of what you're putting into (or rather, not putting into) your body.
This recipe calls for coconut milk which is one of the best liquids for smoothies!
This is one of our favorite cheap smoothies for weight loss!
I think by now we all know that green smoothie recipes for weight loss and detox DO work. The only hard part to swallow is the thought of putting spinach in your smoothie.
I have to be honest with you. A while back I tried spinach in my smoothie. I thought it was all I was going to taste. The opposite actually happened — it was so flavorful and the spinach mixed in so smoothly!
Spinach smoothies are absolutely packed with great nutrients, making this superfood smoothie one your body will thank you for!
Ah, the dreaded "green smoothie." Something about smoothies in this color seems to make people run the other way, but as I said before, it really is DELICIOUS! I don't understand why the green color makes us all hesitant to try it, but I promise you, again, that you'll honestly be hooked after just one taste!
The higher fiber in the smoothie can occasionally cause a smoothie to be foamy so watch out for that!
How cool is this double-decker drink? The first layer is blueberries and raspberries, and the second layer is kiwi and mango. This recipe also calls for vanilla protein powder. Frozen mango is also one of our favorite substitutes for banana in smoothies!
If you're wondering how to make smoothies with frozen fruit, this is definitely the first one I'd recommend you try. This is one of our favorite yogurt free smoothies!
It's a fact that the thicker your smoothie is, the more satiated (less hungry) you'll feel when you're done eating it!
There's just something in our brains that makes us put together that food is thick (and maybe even needs chewing), so if you can have a nice rich smoothie like this but still maintain the weight loss benefits from it, it's a big win!
There's something about blueberries that makes just about everyone happy. They're tasty, just the right amount of sweet, and have just the right amount of other nutritional values to make them earn their title of "superfood!"
If you're looking for another weight loss smoothie with simple ingredients, then look no further!
This is also another superfood smoothie! Blueberries have great antioxidants in them that you won't get with other foods.
Oh yeah, are you wondering if any of these recipes will tell you how to make a smoothie with yogurt? Although you could probably use any kind, this recipe, in particular, uses Greek yogurt – as if it didn't have enough amazing healthy ingredients, to begin with! This is one of our favorite high protein smoothies without protein powder!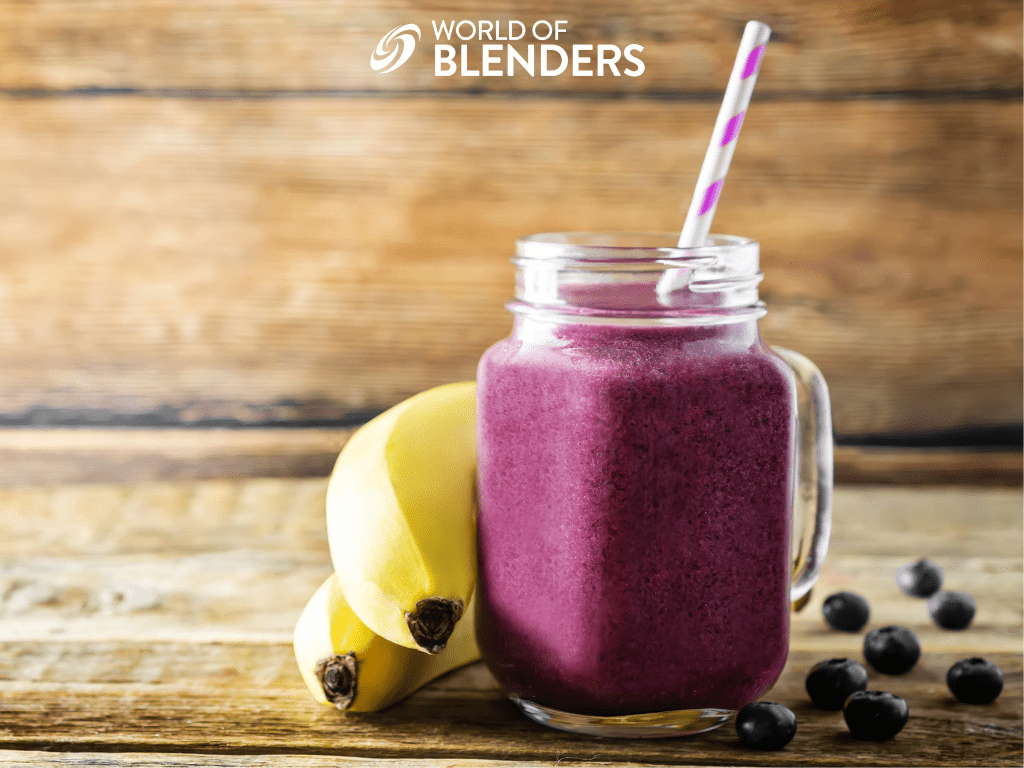 Raise your hand if you enjoy a delicious, possibly-chocolate-flavored, rich coffee as a tasty treat to start your day! (I've got both of mind raised.)
Replace that calorie-heavy latte or iced cappuccino with this chocolate breakfast shake and you will see a big change in your health but without any loss of taste! You could even add a pinch of instant coffee if you truly need the caffeine "pick-me-up."
Wait… I thought this list was for weight loss? It is! How delicious does this french toast smoothie sound and look? With a flavor like this, this has to be THE weight loss smoothie for picky eaters!
Not to mention that at only 180 calories, this smoothie is a great meal replacement to help save your calories for later. This is a great meal replacement smoothie option!
On second thought, I might save this delicious recipe to be dessert and sneak this weight loss smoothie before bed!
All of my three favorite flavors mixed together into a delicious smoothie. Is there a better combination than chocolate and peanut butter?  When a banana is added to the mix it puts the flavors into a super blast.
Peanut butter is one of our favorite ways to make a smoother consistency in smoothies!
With a rich flavor and thick texture, you might forget that you're not drinking a milkshake! This delicious weight loss smoothie with almond milk gets taken up a notch if you substitute with vanilla almond milk! Almond milk is also one of the best non-dairy milks for smoothies!
This is one of the best protein shake recipes that we've tested!
On the rare chance that you don't much care for chocolate but you're still looking for a more milkshake-like weight loss smoothie, then this is truly the perfect recipe for you!
You could easily toss in a few berries to tweak the flavor to become something a little more "colorful," so this is a great recipe to keep handy as a good "base" recipe!
The look of this cashew date smoothie makes me think of a drink from Starbucks. However, in this weight loss smoothie, it contains dates.
Dates are great for weight loss because the high fiber helps keep you regulated.
But wait, because this recipe gets even better. Whether due to necessity or to choice, if you're looking for dairy free smoothies, this is the one for you! Try it out this weekend!
Yes, you read that right. Yes, it's actually a healthy smoothie because it's sugar-free and only takes 5-ingredients.
Yes, I'll wait while you read it again a few times, drool, clean that up, and come back.
The secret ingredient here? Cake Batter flavored protein powder. Why did I not know that this existed before now?!