This post may contain affiliate links. If you use these links to buy something we may earn a small commission. Thanks.
These are our favorite keto smoothie recipes for weight loss! Every single one on the list is under 400 calories which makes them the perfect choice for a low-carb lifestyle.
We also made sure that all of these keto smoothies are less than 5g of carbs per serving!
I'm not keto these days, but I still make low carb smoothies all the time just to be healthy!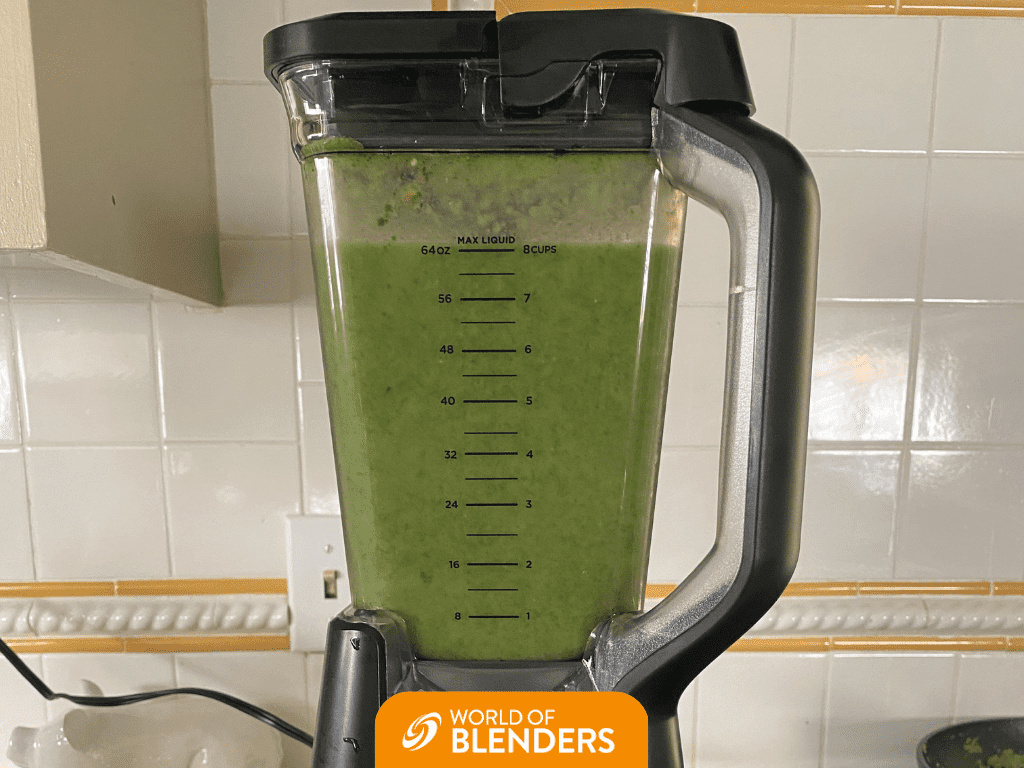 ---
Tips for Making Keto Smoothies
I've made a hundreds of low carb and keto smoothies over the years! Here are some of our top tips for you that we've picked up along the way!
Use Greek yogurt – Greek yogurt is a great way to add protein and make a smoothies creamy without adding sugar.
Low carb liquids – The easiest way to make a smoothie keto friendly is to use the right liquid! I recommend using sugar free milk, cold brew, or water! Avoid any kinds of juices.
Load it up with veggies – Veggies are a great way to add volume and nutrients to your smoothies without adding excess carbs. This is also key to making high fiber smoothies!
Avoid fruit – Sadly, fruit is the biggest culprit of carbs in your smoothies. Avoid adding fruit and you'll be good to go! This is also key for making diabetic smoothies!
---
18 Keto Smoothie Recipes
Most of these keto smoothies are very similar because there aren't all that many keto friendly ingredients for smoothies. But we wanted to give you as many options as possible!
This peanut butter chip smoothie is made with flaxseed meal, cacao nibs, and raw zucchini. There's no fruit and so as long as you use unsweetened almond milk, it's a great low sugar smoothie. This recipe is also one of our favorite almond milk smoothies!
This is one of our favorite keto smoothies because of the combo of avocado and coconut! It has lime juice, collagen powder, and MCT oil. The only source of carbs are from two slices of apple which isn't enough to make it not keto friendly.
This keto smoothie is loaded with strawberries which are super low in net carbs and high in fiber! The unsweetened almond milk and avocado are great for making thicker smoothies without adding carbs.
This recipe checks all the boxes: paleo, low carb, and keto friendly.
This peanut butter smoothie is one of the best keto smoothie recipes on our list! If you like the magic combo of PB and chocolate, give this one a try. This is a really high calorie smoothie so keep an eye on the quantity you drink! If you want to make your smoothie smoother and lower calories, you can use coconut milk instead of heavy cream.
This recipe might have bananas in the name, but it uses banana extract which is a great healthy way to make a smoothie sweeter! This recipe uses protein powder and MCT oil which makes it a great source of protein and healthy fats.
If you like strawberries and coconut, this is the perfect keto friendly smoothie for you! It's only got 3-4 ingredients and takes just one minute to blend. It also only has 140 calories. The only downside is that this smoothie can get too foamy!
This recipe uses coconut milk which is one of our favorite milks for smoothies because it's naturally sweet!
If you like key lime pie then you'll love this smoothie! There are only 5 ingredients: limes, almond milk, ice, avocado, and simple syrup. The only bit of sugar comes from the simple syrup and it's a tiny amount!
This avocado pineapple smoothie is a bit borderline, but it's just under 5g of carbs per serving so it is technically keto friendly! I'd recommend cutting the frozen pineapple in half just to be safe. The heavy cream in this one is great at keeping smoothies from separating!
This might be the easiest keto smoothie recipe on this whole list! It's only 3 ingredients plus some ice! It's mostly sugar free milk and some strawberries. The liquid and ice makes a thinner smoothie than most.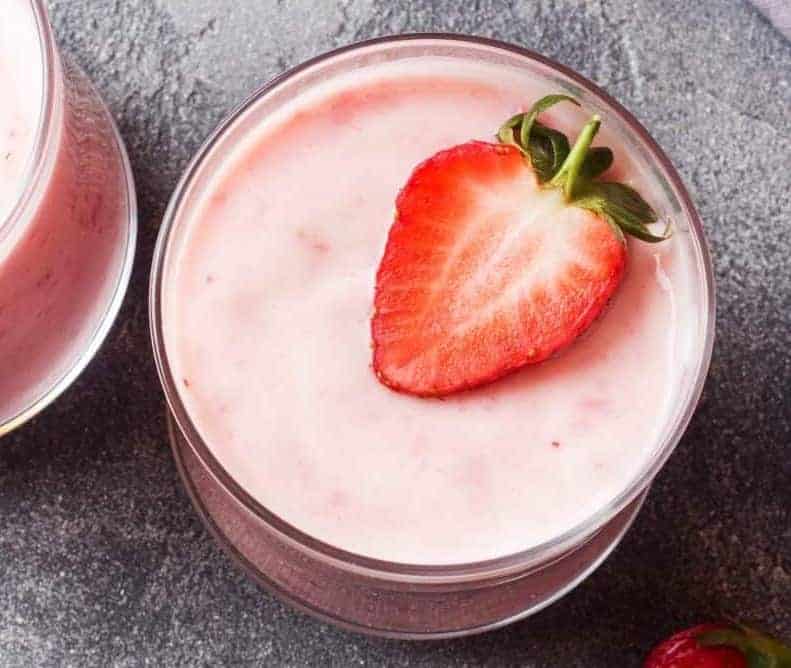 This keto peanut butter smoothie only has 6 net carbs! It's the perfect way to kick off your day if you need something just slightly sweet to offset the onslaught of meat and eggs on a keto diet.
The only downside is that it is has some less natural sweeteners.
One of our favorite ways to make keto smoothies is to use the combo of ice, avocado, and almond milk. It's the perfect recipe combo to get thick and creamy smoothies that aren't too liquidy. This one also calls for unsweetened cocoa powder which is great for adding the chocolatey taste you crave without all the carbs.
This recipe calls for kale, cucumbers, celery, and avocado which are all on our list of the best vegetables for smoothies! This combo is great for keto friendly smoothies that are healthy and good for digestion.
This keto blueberry smoothie clocks in at less than 5g of net carbs making it a great keto smoothie! Blueberries are super low in carbs and sugars so this one is high in antioxidants and low carb.
One of the best things about keto smoothie recipes is that they tend to be much more filling than regular smoothies. The added fat content tends to be more filling and satiating. The only downside is that it doesn't relieve the sweet tooth or cravings you might have. The avocado in this recipe is one of the best ways to make high protein smoothies.
This greek yogurt smoothie is high in protein and low in carbs! It's less than 5g of net carbs, making it a great low carb smoothie option. This one calls for ice and almond milk which is one of the best liquids for smoothies!
This keto breakfast smoothie recipe has some unique ingredients compared to others on this list! It's got walnuts and vanilla extract. It's one of the highest protein smoothies with both greek yogurt and protein powder.
If you like blackberries, this one is for you! It's creamy, smooth, and loaded with antioxidants! It has a few unusual ingredients, but it's one of our favorites. The combo of chia seeds, cocoa powder, and canned coconut milk is fantastic.
I haven't had many smoothies with cherries, but this recipe is super interesting. The combo of cherries and chocolate reminds us of our favorite ice cream! This recipe also calls for hemp hearts and protein powder – making it a great source of healthy fats and protein.
---
Common Questions About Keto Smoothies
What can I use instead of banana for keto smoothies?
There are a bunch of banana substitutes for smoothies, but the best keto friendly banana alternatives are avocados, cauliflower, sugar free coconut cream, chia seeds, soaked cashews, cottage cheese, and greek yogurt.
How do you thicken a smoothie without carbs?
The best way to thicken a smoothie without carbs are to use foods that are high in fat and have a creamier consistency! Foods like greek yogurt, avocado, and cottage cheese are perfect for this!