This post may contain affiliate links. If you use these links to buy something we may earn a small commission. Thanks.
These 18 low sugar smoothies for weight loss all have less than 25g of sugar!
I've been a smoothie fan my whole life, but I've been trying to lose weight recently so I've been experimenting with low or sugar free smoothies. It's been great for cutting calories.
I'll share some of my favorite recipes that we've tried and tested! I've also included a breakdown of the fruits that are highest and lowest in sugar content.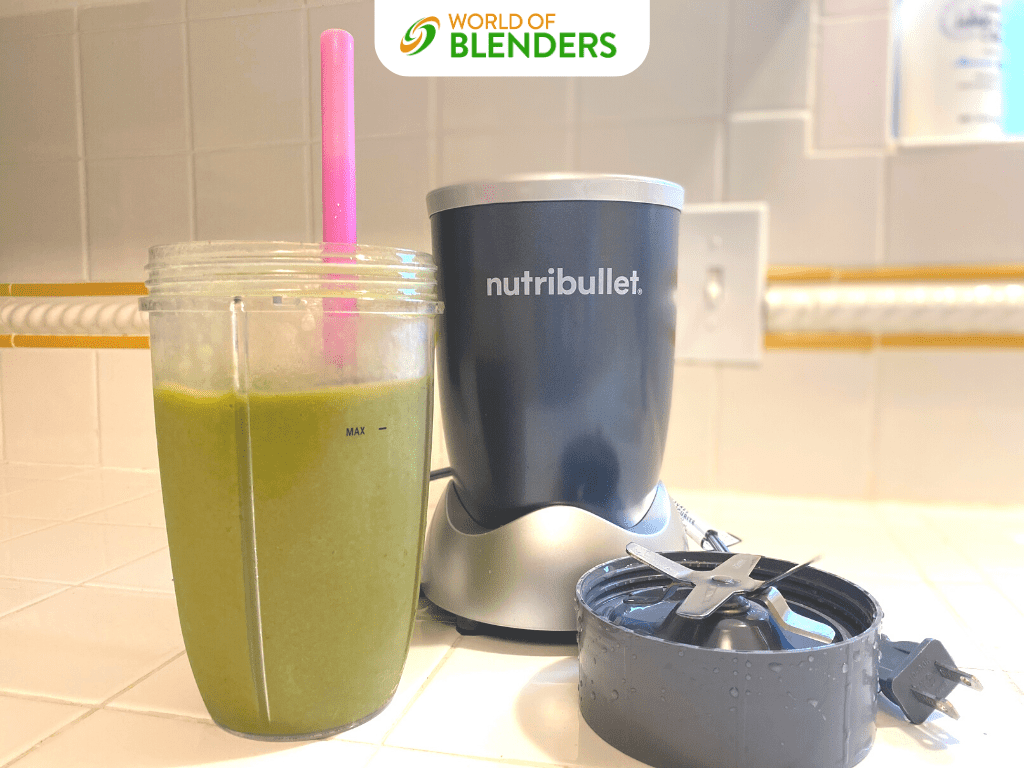 ---
Sugar Content of the Most Popular Fruit for Smoothies
The key to making low sugar smoothies is to pick the right fruits. Some fruits for smoothies are high in sugar and others are lower. It's going to be impossible to make a smoothie with less than 25g if you pick the wrong fruits.
Here's a breakdown of the most popular fruits for smoothies with the amount of sugar and calories per 100g. We initially had this per 1 cup of fruit, but measurements can be so off depending on the shape or size of the fruit. Weight is more consistent.
| | | |
| --- | --- | --- |
| Kind of Fruit | Grams of Sugar | Calories |
| Raspberries | 4g | 31 cals |
| Blackberries | 4g | 32 cals |
| Strawberries | 6g | 30 cals |
| Watermelon | 7g | 32 cals |
| Cherries | 8g | 50 cals |
| Pineapple | 10g | 46 cals |
| Green apple | 10g | 54 cals |
| Kiwi | 10g | 55 cals |
| Blueberries | 10g | 57 cals |
| Red apple | 12g | 55 cals |
| Mango | 14g | 66 cals |
| Peaches | 15g | 68 cals |
| Banana | 21g | 95 cals |
| Dates | 60g | 270 cals |
As you can see, the fruits for smoothies that are lowest in sugar are berries, watermelon, cherries, and pineapple (surprising!). If you can avoid mango, peaches, bananas, and dates, you'll be good to go.
---
Tips for Making Low Sugar Smoothies
Here are some tips I've picked up along the way after making 100+ low sugar smoothies!
Use plain Greek yogurt – Plain greek yogurt is one of the best ingredients for sugar free smoothies because it's high in protein, low in fat, and helps create a creamy texture. They're sugar free so they are perfect for low sugar smoothies!
Use low or no sugar liquids – Liquid bases for smoothies can be the danger zone for calories. If you use fruit juice, it can easily add 20-40g of extra sugar.
Avoid added sugars – Smoothie recipes often include added sugars like honey or agave syrup. Avoid these!
Avoid high sugar fruits – Fruit can be deceptively sugary so I recommend using low sugar fruits like berries. Fruits like mango, bananas, and pineapple can be loaded with high amounts of sugar.
Add vegetables – If you're going lighter on fruit, I recommend doubling down on vegetables for smoothies! The extra fiber can make foamy smoothies so I recommend pairing it with some kind of milk or yogurt!
Many of these low sugar smoothies are also great smoothies for diabetics because they have a low insulin response!
---
18 Low Sugar Smoothies for Weight Loss
Looking for a low sugar smoothie? This creamy blueberry smoothie that tastes exactly like a blueberry muffin! It's a good source of antioxidants, protein, and healthy fats.
The ingredients for this smoothie are greek yogurt, cashew butter, almond extract, frozen blueberries, milk, and lemon juice. This is one of our favorite high protein smoothies without protein powder too!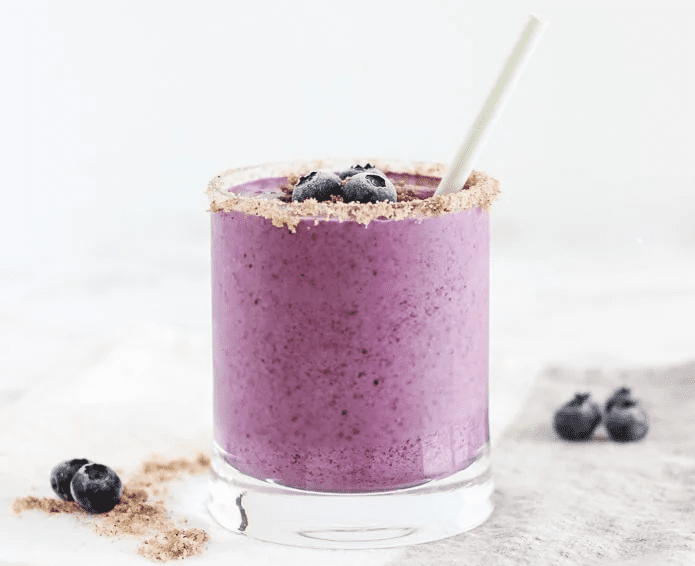 This peanut butter chip smoothie is also one of our favorite almond milk smoothies! It's made with flaxseed meal, cacao nibs, and raw zucchini. As long as you use unsweetened almond milk, it's a great low sugar smoothie.
This kale pineapple smoothie is a good tropical green smoothie! There are only 4-5 required ingredients, but it has a handful of optional toppings or add-ins to jazz it up. You can make this smoothie with water instead of milk or juice which makes it easy to keep it a low sugar smoothie recipe.
This blueberry avocado smoothie is a rich-flavored smoothie that contains proteins, carbs, and healthy fat. This is also a great high fiber smoothie!
The ingredients include blueberries, avocados, protein powder, and milk. This is one of our favorite smoothies without yogurt!
This immune boosting smoothie is exactly what you need if you're sick! It's loaded with carrots, turmeric, citrus fruit, and ginger. This is a single serving size so it's the perfect smoothie for magic bullet blenders as well!
This is a great weight loss smoothie for NutriBullet blender owners!
This cauliflower blueberry smoothie has one of the best ingredient lists out there. In addition to the cauliflower and blueberries, it has hemp milk, avocado, cinnamon, almond butter, and vanilla protein powder. The avocado is one of our favorite ways to make a smoothie creamier.
This is one of our favorite keto smoothie recipes!
This banana ginger coconut smoothie is one of the best colon cleansing smoothie recipes! The ingredients include banana, ginger, coconut water, ginger, apple cider vinegar, and cucumber. Coconut water is one of the best liquids for smoothies because you get all the flavor and less calories.
Add ice for creaminess and blend until smooth.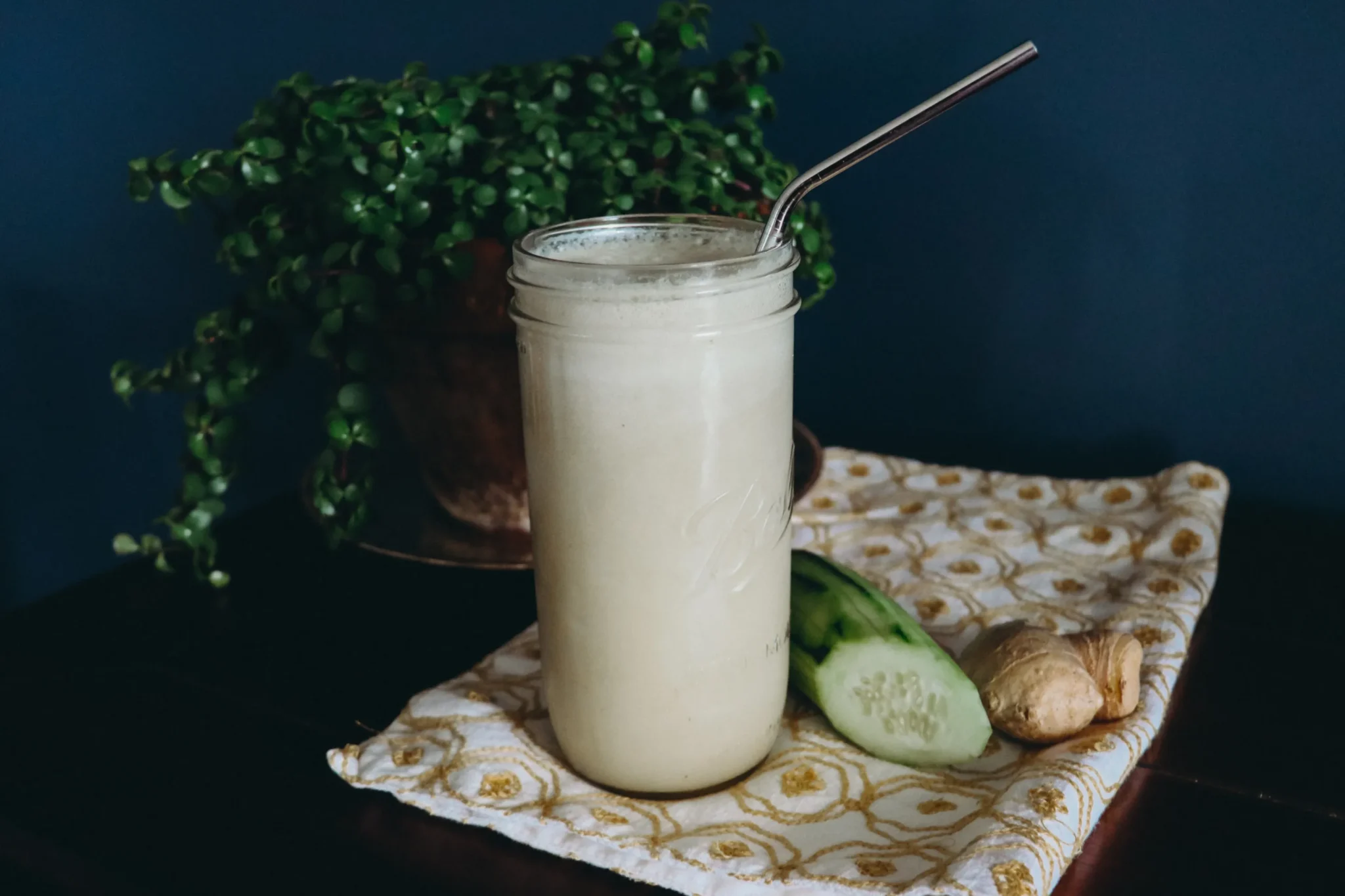 This smoothie is loaded with all of the healthy foods you know and love: kale, spinach, blueberries, hemp seeds, pears, and ginger.
If you want a great low sugar smoothie, this one is for you! If you want more like this, check out our list of kale smoothie recipes!
If you're looking for a green smoothie for detoxing, this is a great pick! it's also one of our favorite cheap smoothies. It's loaded with healthy veggies and super high in all the vitamins and nutrients you need!
This sunrise super smoothie is super unique! The only downside is that is has a ton of ingredients compared to most smoothies so it takes longer to make. It's got several of the best vegetables for smoothies like carrots, turmeric, and ginger.
The recipe calls for ice cubes which can cause a smoothie separate, but it does make your smoothies colder!
This detox smoothie bowl is one of our favorite smoothie bowl recipes! The smoothie itself is made with spinach, basil, and frozen fruit. But the real secret is to load it up with different toppings like blueberries, almonds, or peanut butter!
This is also one of our favorite spinach smoothie recipes!
This chocolate cauliflower smoothie is super interesting! It's a combo of riced cauliflower, almond milk, cacao nibs, and a few more ingredients. The recipe calls for almond milk, which helps create a smooth texture! It's one of the best milks for smoothies.
Frozen cauliflower is also one of our tips for making smooth smoothies!
This strawberry grapefruit smoothie is a great tropical option! The only downside of this recipe is that it has a lot of ingredients. This one is super high in protein because of the cottage cheese. It calls for stevia, which is a good natural sweetener for smoothies!
This frosted mocha is a more of a coffee shake than it is a smoothie, but it's a great option for breakfast if you need a caffeine kick. This one calls for a few rarer ingredients like collagen, raw cocoa, stevia, Himalayan salt, and glucomannan.
This strawberry limeade smoothie is super refreshing! The main ingredients are strawberries and lime juice with a couple of other small stuff. This one also calls for collagen which is a great supplement for women! This is one of our favorite dairy free smoothie recipes!
It also calls for ice cubes so make sure you're using a high powered blender.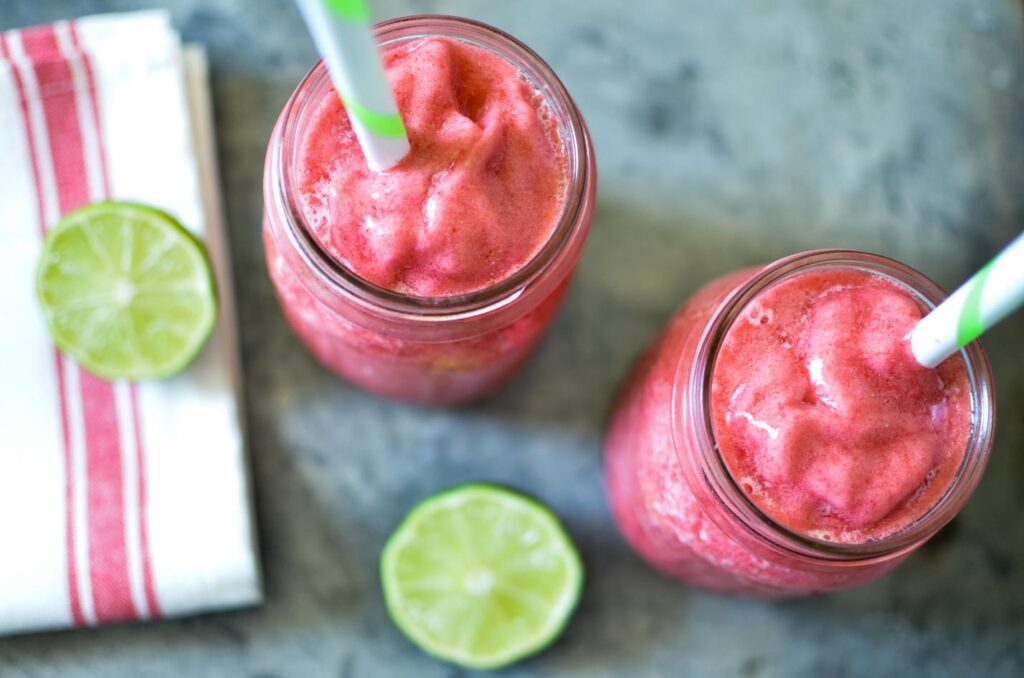 If you're looking for a super healthy low sugar smoothie, this one is for you! It's got bananas, blueberries, spinach and collagen. This one is a bit higher in sugar, but it's loaded with vitamins and nutrients like vitamin K, potassium, and more. Bananas are one of the best ways to make a thicker smoothie!
This carrot pineapple smoothie is one of our favorite low sugar smoothies! It's a bit of a tropical hit, but it's creamy and high in protein from the cottage cheese and the almond milk. Cottage cheese is one of our favorite substitutes for yogurt in smoothies!
This mint chocolate smoothie is almost like a thin mint girl scout in smoothie form! It's low in sugar because of the cacao nibs and mint extract. The most unique ingredient is bone broth, which we've never tried before in a smoothie until now!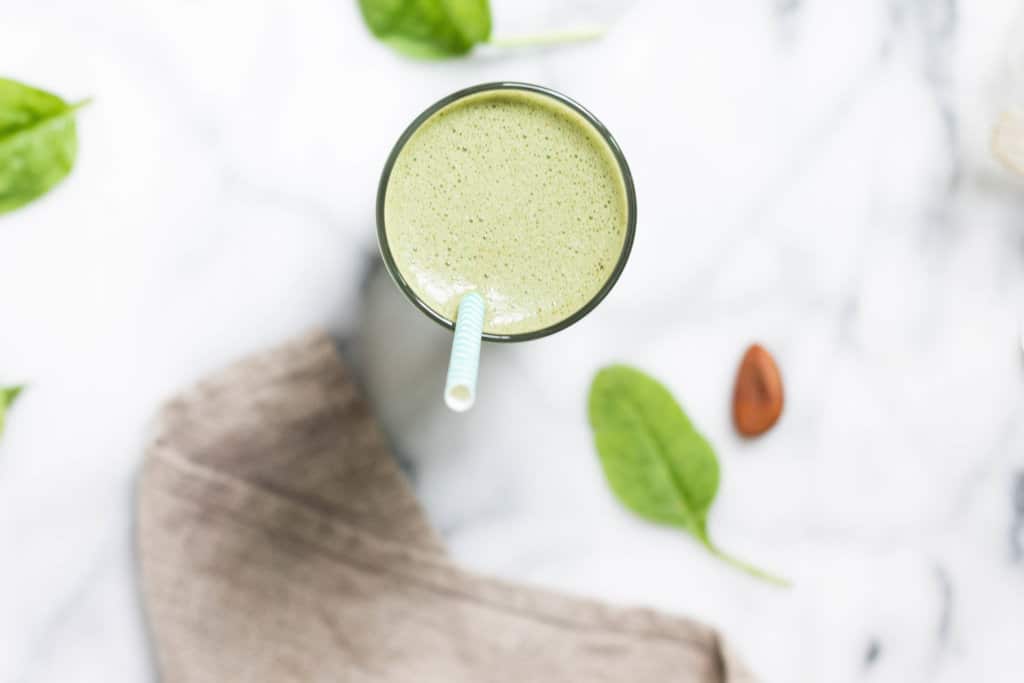 ---
Common Questions About Making Low Sugar Smoothies
Are smoothies healthy if you don't add sugar?
Smoothies are healthy if you don't add sugar! They are loaded with different vitamins and micronutrients, fiber, high in protein, and great for antioxidants.
Which fruits are lowest in sugar?
The fruits lowest in sugar are blueberries, blackberries, raspberries, and strawberries!
Why are smoothies so high in sugar?
Smoothies are high in sugar because they often include fruit juice, high sugar fruits like bananas, dates, mangos, and pineapple, and they may contain sweeteners like honey or agave syrup.